Chhappan Bhog (56 items) for Shree Jagannath
There are 56 types of Bhog offered to deities on a daily basis which is popularly known as Chhappan Bhog of Shree Jagannath. Mahaprabhu himself eats and also feeds his devotees every day with 56 items.
Mahaprabhu Shree Jagannath is the most loving god of the universe. His rituals and Niti is unique in the world. The rituals in Srimandir are starting from morning 4:30 am to midnight. During this period different types of Bhogs are offered to the deities like Anna, Sweets, Pitha (cake), curry, Vegetables, food prepared by Milk.
The following are the 56 Bhog which is prepared daily in Shree Jagannath temple as per "Srimandir Stotra Lipi".
List of 56 Bhog (Chhappan Bhog)
Atkali
Amalu
Ada Pachedi
Arisa
Enduri
Kadamba
Kakara
Kanti
Cora
Khair Chula
Khaja
Khiri
Khua Manda
Khurisa
Khuruma
Khechudi
Gaitha
Gaza
Gotali
Chakata
Chakuli
Chittau
Chhuchi Patra
Cheena Tadia
Cheena Mandua
Jagannath Ballabh
Jenamani
Jhilli
Dakua
Dalimba
Tripuri
Dhaula
Nadi
Pakhal
Pana
Pana Suaa
Palua Khiri
Pitha (Kanti, Poda, Mahubira, Satpuri, Suar)
Puri
Feni
Sarpapudi
Sarpulli
Saraswatia
Bada
Bali Baman
​​Bhaja
Manohara
Mahadei
Mohan Bhog
Rashabali
Radhaballav
Ladu
Lahunia
Lakshmibilas
Hansa Keli
Hansa Ballabha
Conclusion
The Mahaprasad of Shree Jagannath is of two types. One is Sankudi and the other is Sukhila. The Sankudi Mahaprasad is consists of Rice, Dal, Curries, Vegetables, Khir, Khata, Saga, etc. and the Sukhila Prasad consists of dry sweet items like Pitha (cakes), Khaja, Poda, etc. This Mahaprasad is available in the Ananda Bazar in the temple premises for the devotees.
"JAY JAGANNATH"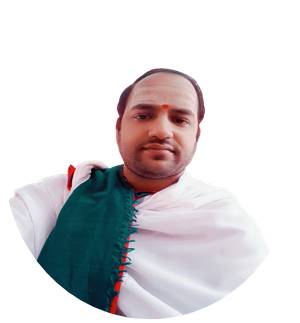 Pandit Rashmi Ranjan Rath is a Vedic researcher and also recognized by the Lord Jagannath Temple administration, Puri as a "Shree Jagannath Sanskruti Pracharak" in the year 2013. He has visited four Dhams of India for creating Lord Jagannath consciousness Worldwide. He is also the founder of "Baidika Brahamana Parisada Odisha".