Dola Yatra is one of the most famous Yatra out of 13 Yatra in the Jagannath temple. It celebrated for Seven days. The journey begins five days before the full moon and ends the day after the full moon.
When Dola Yatra is celebrating?
Dola Yatra celebrated from Falguna shukla dashami to Chaitra Krishna Pratipada. It is a festival of colors.
Radha Krishna's idol placed a specially designed Vimanas. Then their Yatra is starting. The Idol visited place to place to meet the devotees in their house with a procession. It celebrated everywhere the same type. But in Srimandir the Idol of Sridevi and Bhudevi is joining with Dolagobind in this Yatra. It is a unique celebration in the world.
Important facts about Dola Yatra
The Dola festival known as Basant Ustav, Pagu Purnima and Dola Melena Ustav.

It celebrated for 7 days. In some places, it is for 10 days.

This Festival started from Falguna Shukla Dashami and ends on Chaitra Krishna Pratipada.

On Purnima Day (full Moon Day) the Holika Dahan (HoliPoda) ustav celebrated.

On Purnima day the Village astrologer (Abadhan) read the New Panji (Panchanga) in the village Mandap. He informed the good & bad effects of the planets this year. He also informed the peoples about the position of planets.

On the next day of Purnima (Full moon Day) Holi ustav celebrated. People playing the different colors. It is also known as Fagu Ustav.

At midnight the Vimanas decorated and going to Melan with a procession.

There is a Melan place where 14 Dola met each other and that day evening the Dola Ustav was ending.
Conclusion:
Dola Yatra is popular Yatra or Ustav in Odisha as well in India. It is well known as Holi or the festival of color. Holika Dahan and Dola Melan are also very enjoyable.
"Jay Jagannath"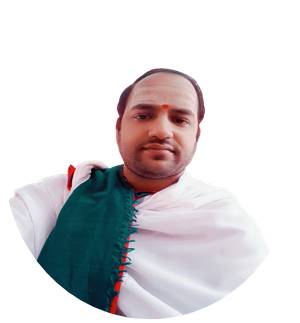 Pandit Rashmi Ranjan Rath is a Vedic researcher and also recognized by the Lord Jagannath Temple administration, Puri as a "Shree Jagannath Sanskruti Pracharak" in the year 2013. He has visited four Dhams of India for creating Lord Jagannath consciousness Worldwide. He is also the founder of "Baidika Brahamana Parisada Odisha".